Dallas-Fort Worth Most Reliable Roofing Company
We have 10+ years of experience providing commercial and residential roofing services. Our reliable and tailored solutions include inspections, repairs, and installations. Trust us for top-quality roofing.
I would like to Thank Farhan for understanding my needs the Strom had hit in my area l had a leak and Farhan was referred to me he showed me my damage and Farhan promise that he would take care of my needs I had missing shingles and replace my vents. Thank You 😊
These guys are great - super wonderful and friendly
Ali was super reliable and I trust American Dream to do the job right. Thank you for the solar vent upgrades.
Had this company come out to look at doing some repairs on my roof. They ended up nailing down some things that came up during the wind storms at no charge. They are super nice, friendly and funny. Great team. I will be doing business with them in the future.
Farhan is the BEST. Had some issues with my roof and his company was quick,responsive,effective, AND reasonable. 11/10 would recommend
Great experience, would definitely use again!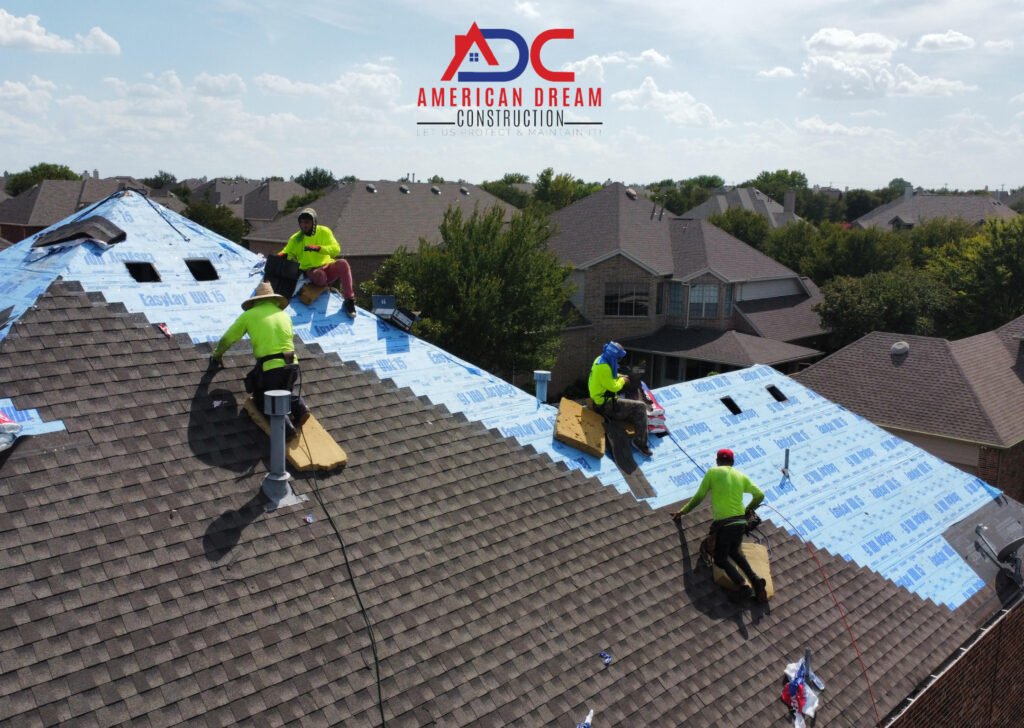 American Dream Roofing stands as a premier group of skilled roofing contractors, dedicated to excellence in both residential and commercial endeavors.
Our unwavering commitment to quality, vast expertise, and customer contentment make us the go-to choice for dependable, high-caliber roofing solutions.
From new roof installations to meticulous repairs and proactive maintenance, our proficient team is here to guarantee exceptional service, safeguarding the longevity and integrity of your property.
Place your trust in American Dream Roofing for a comprehensive array of roofing requirements, and watch us transform your roofing aspirations into reality.
We Provide Superior Roofing Services
Six Reasons For People Choosing Us